Portland Primary School is a vibrant school in the heart of Portland.
With an enrolment of approximately 230 students, we boast large school grounds with a wide range of facilities, both indoor and outdoor.
Our classrooms are spacious & engaging, providing a perfect environment for learning to take place..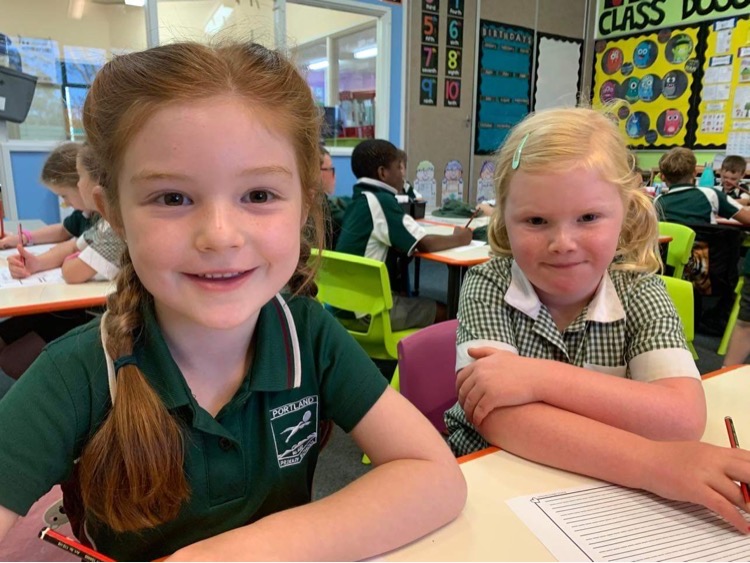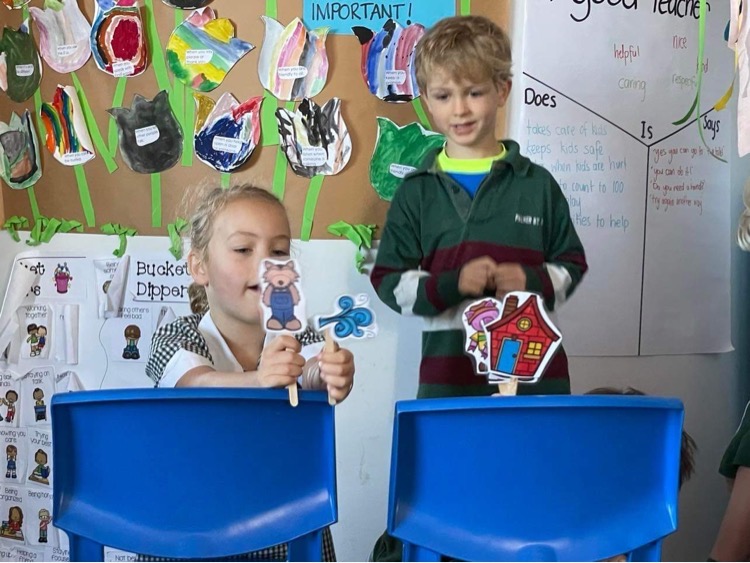 Our programs are tailored to suit the needs of the individual students, with explicit literacy & numeracy lessons daily. We offer a range of supports for students to assist in scaffolding their learning and to ensure their needs are met; including their academic, social & emotional needs. Specialist classes offered include The Arts, PE, Science & Health.
Portland Primary staff are enthusiastic, dedicated & experienced. Staff are committed to best practice teaching & learning, catering to the needs of the individual students, in order to ensure success for all.
Our school values of Respect, Effort & Care are reflected in everything we do at Portland Primary. Our school community work together to ensure school is a positive and enjoyable experience for all. We are closely linked to the local community and work to develop our student's community connectedness through various local events.
Parent involvement is an integral part of the way our school community runs. We invite parents to be involved in the school in a range of ways.
We offer a variety of extra curricular activities for students of all ages, from camps & excursions, to sporting activities, artist in residence programs, surfing, sporting schools, community activities and more.
If you have any further questions, please feel free to call the school on 4505 3333.
Portland Primary School welcomes prospective families or families wishing to enrol to make a time for a tour. Government schools in the Portland area encourage families to enrol in their 'local' government school.To make a time to look around PPS, please call us on 4505 3333 or email portland.ps@education.vic.gov.au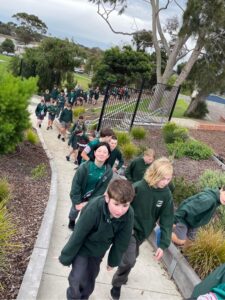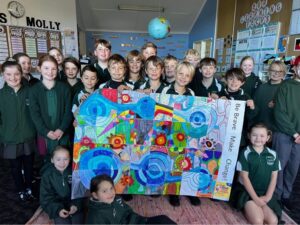 Each year our school community come together to acknowledge the importance of National Reconciliation Week.    In 2022 our student leaders led us in a short assembly to acknowledge Reconciliation Week.
This was followed by a Walk for Reconciliation around the fitness track.
Parent were welcome to join us as we reflect on our shared histories, cultures, and achievements, and to explore how each of us can contribute to achieving reconciliation in Australia.